The original Carthay Circle Theatre opened in 1926. The site of many red carpet Hollywood premieres, Disney fans know it best as the theater that premiered
Snow White
in 1937. Another interesting tidbit is that it was also one of the few theatres to install the then high tech stereophonic sound system known as Fantasound, which Disney developed specifically for the film
Fantasia
. Fantasound paved the way for surround sound, and was so elaborate, just over a dozen theaters in the whole country went through the trouble of installing it. Disney is paying homage to this former theater by installing their own as the centerpiece of the soon-to-be opened Buena Vista Street, the much-needed remodel of the entrance to Disney's California Adventure.
Pic courtesy of Trip Advisor
The old entrance of Disney's California Adventure looked oddly like a "side" entrance, and seemed sort of like a cheap knock off of Disneyland's entrance. In Disneyland after you walk through the turnstile, there is an area before you get to Main Street where people can gather, take pictures in front of the Mickey Mouse flower bed, purchase gifts, watch the train arrive/depart, and up until recently, rent a stroller. You then travel through a small tunnel (beneath the Disneyland railroad tracks) and presto, you are in Main Street. In DCA, a wide walkway flanked by lockers, restrooms, and Guest Relations narrowed as you approached gift shops and the Golden Gate Bridge. You could then walk under the bridge (underneath the monorail track), and you were in the land called "Golden State," which was just a big circle with an empty hub, a huge unattractive sun fountain, and shops, several of which were complete eyesores.
No me gusta
Buena Vista Street, the "land" replacing the old DCA entrance, is going to be better by leaps and bounds. It will be themed after 1920's Hollywood, symbolizing Walt's arrival to Tinseltown in 1923. The aforementioned Carthay Circle will not only be a much more appealing visual
than this
, but it will also feature a lounge and a signature restaurant.
Also, as Eddie Valiant says, "Nobody's gonna drive this lousy freeway when they can take the Red Car for a nickel!"
How cool is this poster? It even lists the route at the bottom
The Red Car will be rich in detail
The new hub will also be home to a new version of the Partners statue which is featured in other Disney parks around the world.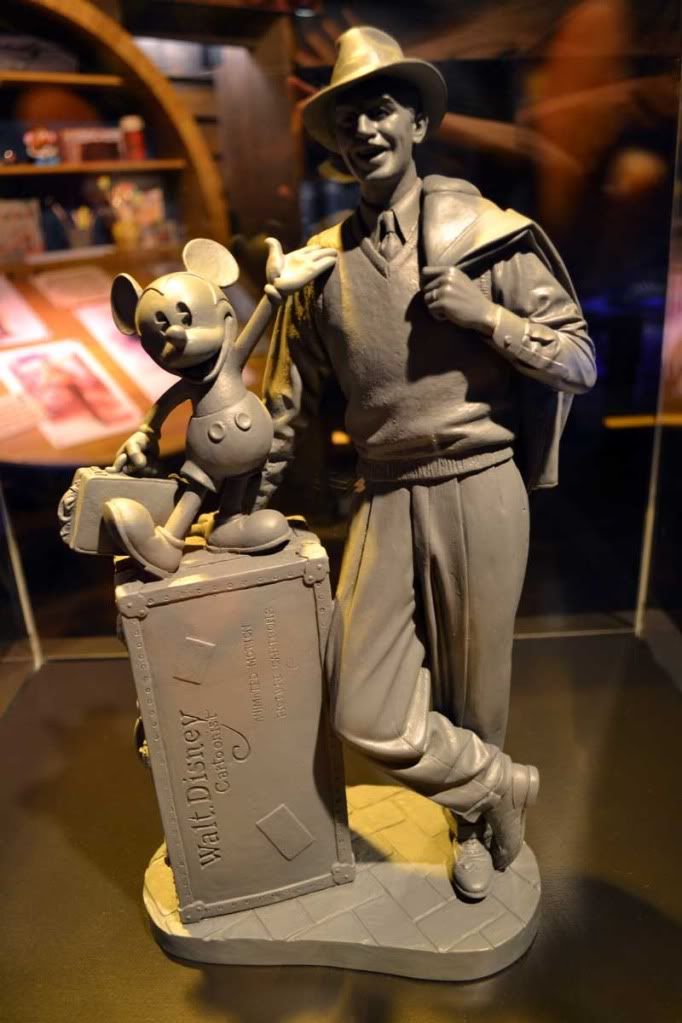 Notice the font on the suitcase, taken from Walt's first business card
The three previous photos are from the Blue Sky Cellar. Here are some more photos of: maps, models, blueprints, and artist renderings.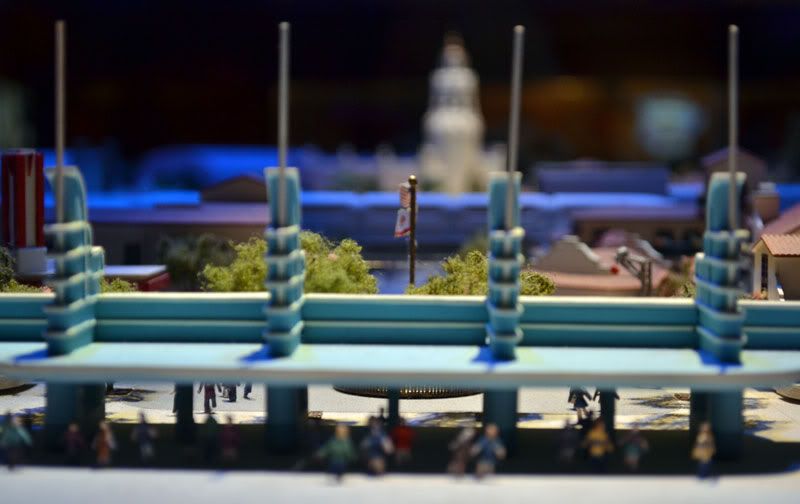 Model of the new entrance - check out the Carthay Circle in the back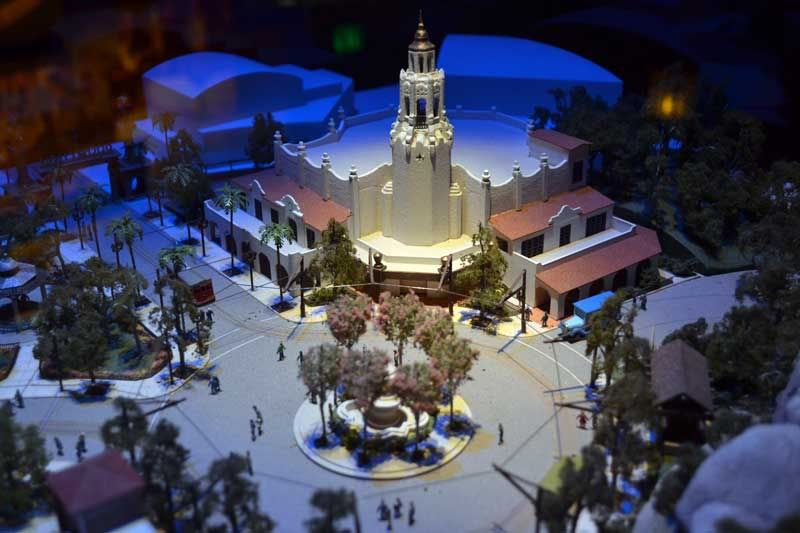 Carthay Circle and Buena Vista Street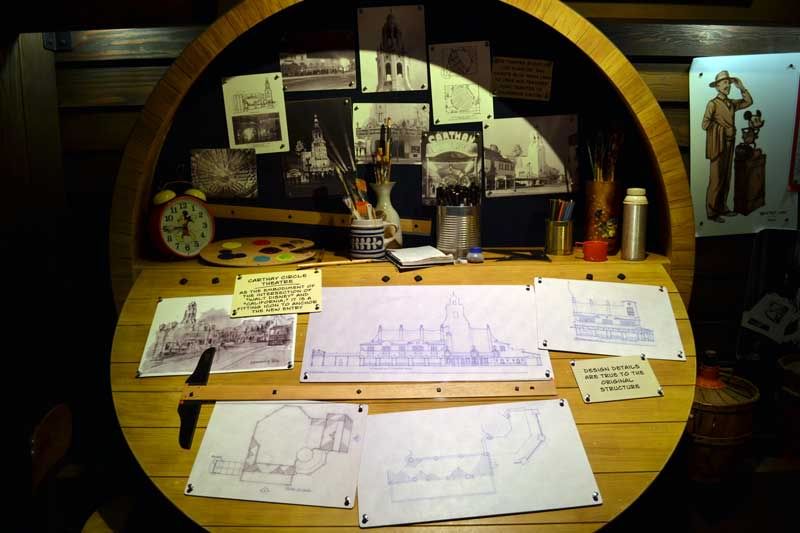 Carthay Circle sketches and artist renderings
New cast member costumes
The new and improved DCA
This picture was hanging in the Blue Sky Cellar, and was too good not to capture!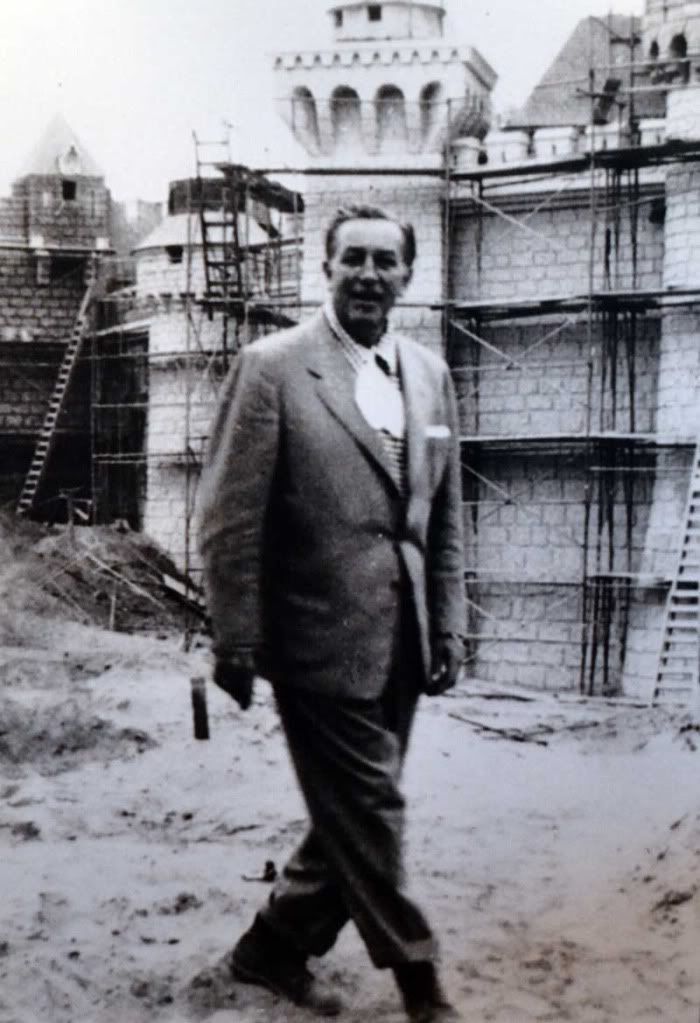 The man himself
The construction of the Carthay Circle is coming along nicely.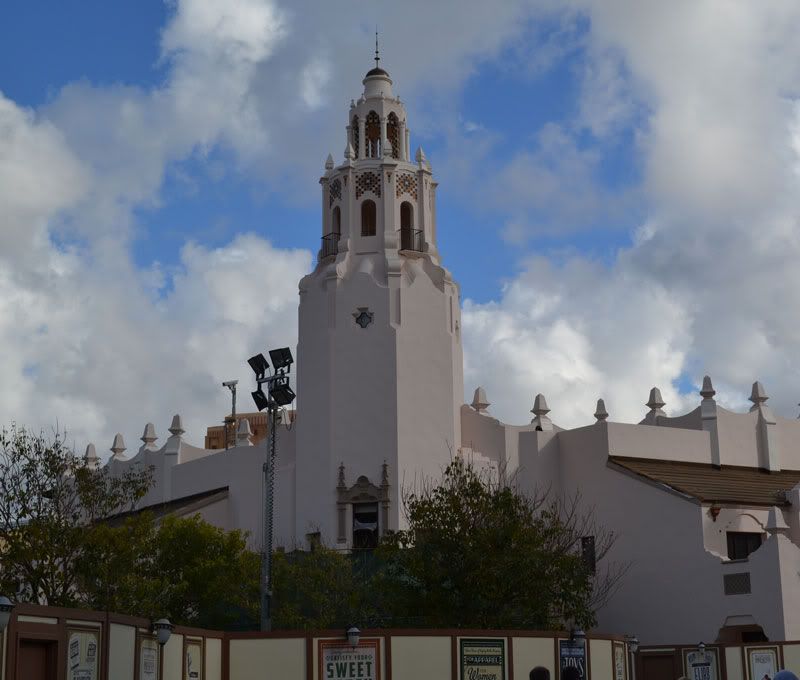 Buena Vista Street is scheduled to open on June 15th, along with Cars Land. Looks like June 15th may be a busy day!