The 2012 Epcot International Flower & Garden Festival comes to a close on Sunday, May 20th. This annual celebration of horticulture contains a variety of things to see, including: gardens, character topiaries, and special programs that are sure to delight any guest whose thumb is a shade of green.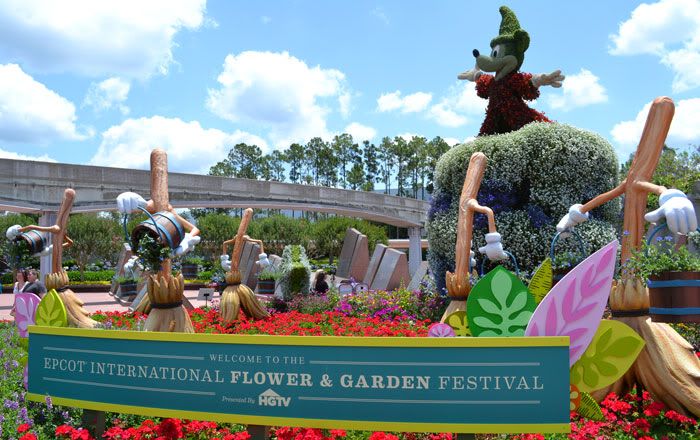 Similar to Epcot's Food & Wine Festival, the Flower & Garden fest also features a series of concerts in the America Gardens Theatre. The concerts take place Friday through Sunday, and this year the acts ranged from Starship to Chubby Checker. The final act of the 2012 Flower Power concert series (May 18-20) will be The Monkees, with Mickey Dolenz filling in for the late Davy Jones. While I was there it was Herman's Hermits starring Peter Noone, and they were very entertaining!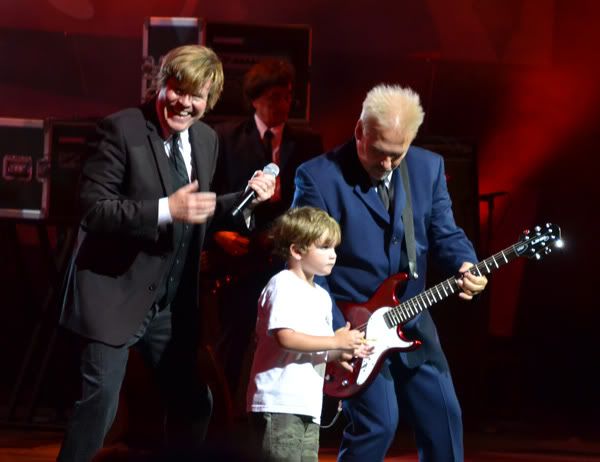 Peter Noone brings a fan onstage
HGTV fans were able to meet some of their favorite personalities like Camille Styles and Carter Oosterhouse. The Wonders of Life pavilion as always was filled with Festival information, product booths, and stages for the various programs. Special displays were placed throughout the park, from Bambi's Butterfly House in Future World, to an authentic English Tea Garden in the United Kingdom pavilion.
What guests were treated to the most however were the several dozen character topiaries placed all over Epcot. While some of the characters seemed to be located somewhat arbitrarily (a random peacock behind Spaceship Earth), the vast majority of them were located in their appropriate surroundings (Beauty and the Beast in the France Pavilion, Toy Story characters in the America Adventure pavilion, etc.).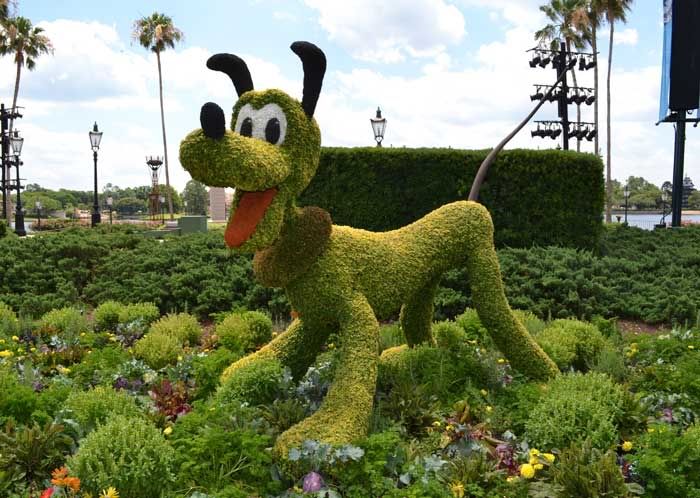 Pluto
Pooh and friends
Stitch
I tried to photograph all of them, but I probably missed a couple. Since there are too many to insert into one blog post, they are all available in the 2012 Flower and Garden folder in my Photobucket account.
Take me to the topiaries!
I am not particularly a fan of horticulture, but I am a fan of going to Disney World in May. The weather is great and the crowds are quite manageable. It
is
nice when special events are taking place. Plus it's always cool for me to be able to see the inside of the Wonders of Life pavilion. I realize it's probably sad for the more old school Disney World folks out there, but Wonders of Life closed just after I began taking my biannual treks down to Florida, so I never really got to experience it. That said, if you are a fan of horticulture, or you just happen to be headed to Walt Disney World between mid-March and mid-May, be sure to visit the Flower & Garden Festival in Epcot!