I recently penned an article detailing a brief history of Disneyland transportation for Storyboard, the Walt Disney Family Museum blog. It was written in honor of
Disneyland Week
, and was inspired by the recent transportation addition to Disney California Adventure, the Red Car.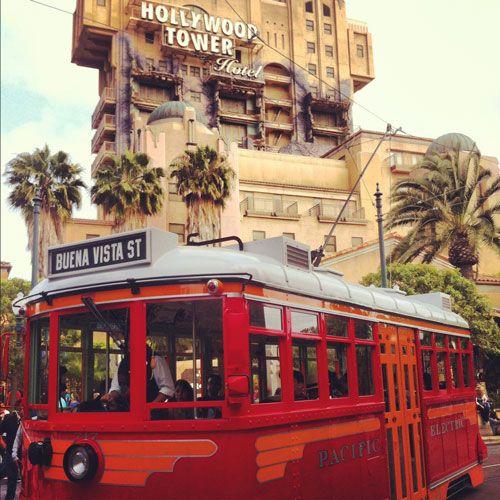 The majestic Red Car en route to Buena Vista Street
The article encompasses modes of transport that board(ed)
inside
Walt Disney's original Magic Kingdom, and are/were able to drop you off at a different location. Because of this, I had to leave out a few beloved attractions, like: The Peoplemover, The Columbia, even the parking lot tram. But I think it's still a pretty good read. If you have a moment, please click the link below!
A History of Disneyland Transportation