When you think of the film
Bambi
, it's hard not to think about such colorful characters as the fun-loving bunny "Thumper" stomping his feet, or the shy little skunk "Flower" reacting to receiving his name. Many people will certainly recall the film's title character learning to traverse ice, or the heartbreaking moment when Bambi's mother meets her demise. But how often do you think about Bambi's father?
This installment of Storyboard's
Unusual Suspects
series focuses on the Great Prince of the Forest.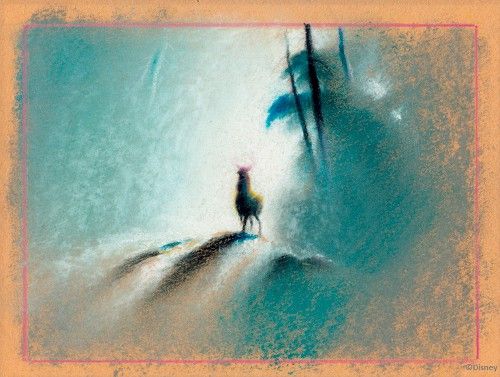 Photo courtesy of Ron and Diane Miller, ©Disney
Check out the complete article here: